It's a tremendous amount of awareness and effort. If you have time then of course; but you're most likely busy with something else, and I don't think that's absolutely necessary. However, you should update links on properties you control, such as social profiles.
It certainly doesn't help when Apache's documentation for it doesn't include a 301 and Apache defaults to a 302. The code below should be update to R=301.
Common issues with HTTPS migrations
Things that can go wrong include:
prevent Google from crawling the HTTP Germany Phone Number version of the site or prevent crawling of the site in general (this usually occurs due to the failure of the test server update to allow bots);
content duplication issues, with HTTPS and HTTP versions of displayed pages; and
different versions of the page displayed over HTTP and HTTPS.
Most common issues with HTTPS migrations are the result of poorly implement redirects. (I've also had fun cleaning up websites that changed their entire structure/design while moving to HTTPS.)
Redirects deserve their own section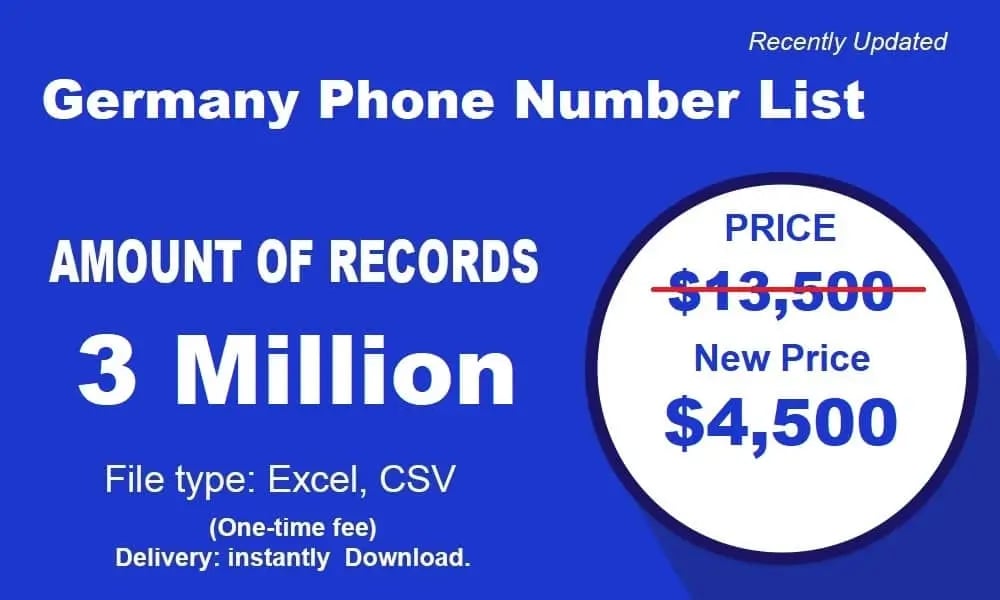 As stated above, the main issues I see with migrating to HTTPS are related to redirects. It doesn't help that the change can be made at the registrar level, in the server configuration, or even in an .htaccess file; all have their own "pitfalls".
Redirect failures and redirect chains are almost always problems. Be sure to check the subpages, as well as the homepage; depending on how the rules are written and where they are placed, they can be affected differently. You also need to look at what's happening with these in terms of status codes and jumps, not just if they get you to the right page.